China's Hu pockets double gold at gymnastics worlds******
KITAKYUSHU, Japan, Oct. 24 (Xinhua) -- China's Hu Xuwei stunned double Olympic champion Daiki Hashimoto to win two gold medals at the World Artistic Gymnastics Championships here on Sunday.
The stage had been expected to set for Hashimoto and local legend Kohei Uchimura, arguably the all-time great. But Hu, competing in his first world championships, stole the show to win the parallel bars and went on to take the horizontal bar.
"It is a dream come true," said Hu. "Since I have secured the gold medal in the parallel bars, I feel very relaxed in the horizontal bar."
The 24-year-old Hu, who failed to make the Chinese Olympic team, became the last one to perform in the horizontal bar, the last event and an event that Hashimoto won at the Tokyo Olympics.
With Uchimura already out of the title race, Hashimoto, the fifth on the start list, scored 15.066 points to take the lead. After Ukraine's Illia Kovtun and American Brody Malone scored 14.166 and 14.966 points respectively, around 2,500 fans in the Kitakyushu gymnasium looked ready to celebrate.
But Hu completed his routine with difficulty degrees of 6.7 in a perfect fashion, which earned him 15.166 points, beating Hashimoto by a mere 0.100 points.
Earlier, he took the parallel bars title with 15.466 points, ahead of vault champion Carlos Edriel Yulo of the Philippines and teammate Shi Cong. Hashimoto finished fourth.
All the three events Hashimoto entered at the tournament have been won by Chinese gymnasts. He was shocked by another world championships debutant Zhang Boheng in the all-around final.
"Actually the most difficult event was the parallel bars. I had to raise the difficulty degrees ahead of the competition," he said.
"I have been waiting for this chance for a long time," he said. "Fortunately I took the chance when it came."
China topped the medal tally with five gold, one silver and two bronze medals after seven days of competition although none of the members had Olympic or world championships experiences.
Luo Rui, who turns 16 in November and led the field in the qualification, fell off the beam and scored only 13.300 points. She finished fifth.
Japan's full-strength team finished second with two gold, five silver and one bronze.
Ashikawa Urara won the first gold for Japan in the balance beam event and Murakami Mai, the Olympic bronze medalist, claimed the title in the floor exercise. Enditem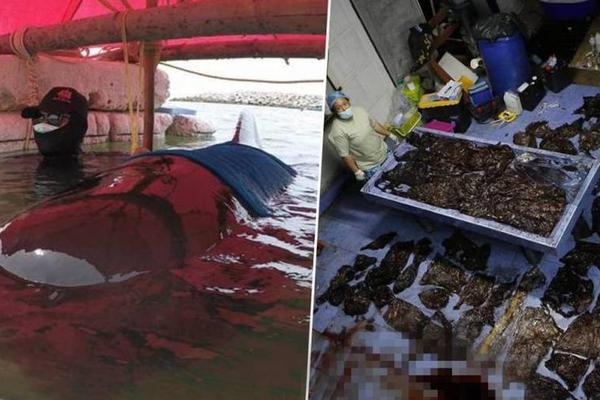 Namibia to co******
WINDHOEK, Nov. 17 (Xinhua) -- Namibia, South Africa and Zimbabwe will co-host the 2027 Men's Cricket World Cup, the International Cricket Council (ICC) announced on Tuesday.。
Cricket Namibia CEO Johan Muller on Wednesday said co-hosting the 50-over tournament is an extraordinary privilege for Namibia.。
"Not many associate member countries receive this opportunity. We are extremely grateful for being included in the bid," he added.。
"Hosting this event will provide Namibians with the opportunity to see some of the best teams in the world in action in our backyard. After the success of our men's team at the recent T20 World Cup and the success of our Capricorn Eagles, this is just another reason for Cricket Namibia to further commit to the growth and development of young talent in our country," he added.。
This will be the first time that Namibia has hosted a major international sporting competition of any description.。
"Staging the World Cup is a massive step towards the growth and development of cricket. Cricket in Namibia will never be the same again," Muller concluded. Enditem。
【帝王彩票-首页👉👉十年信誉大平台,点击进入👉👉 打造国内最专业最具信赖的彩票平台,为您提供帝王彩票-首页用户登录全网最精准计划软件,APP下载登陆,强大的竞彩网上推荐!!】
Chelsea in 7th heaven as Man City lay down law in Brighton******
LONDON, Oct. 23 (Xinhua) -- Mason Mount scored a hat-trick to help Chelsea continue at top of the Premier League this weekend with a 7-0 thrashing of bottom of the table Norwich.
Norwich travelled to Stamford Bridge after consecutive 0-0 draws, but hopes of a third clean sheet vanished as soon as the eighth minute when Mount opened the scoring, and Hudson Odoi doubled the lead 10 minutes later.
The game was over as a contest when Reese James made it 3-0 before halftime and Ben Chilwell and an Aarons' own goal made it 5-0 before Mount rounded off his hat-trick with two goals in the last five minutes.
Manchester City were quickly into gear as they won 4-1 away to Brighton, who had kicked off the weekend in fourth place in the table.
The game was just about over after half an hour after Ilkay Gundogan opened the scoring for Pep Guardiola's side in the 13th minute, before Phil Foden added a brace in the 28th and 31st minutes.
Alexis Mac Allister scored a penalty for Brighton with nine minutes left to play, but the result was never in doubt and Riyad Mahrez highlighted City's superiority with their 4th goal deep into injury time.
Former Everton striker Josh King scored a hat-trick as Watford twice came back from behind to claim an astonishing 5-2 win at Goodison Park to give Claudio Ranieri his first win as Watford coach.
Tom Davis put Everton ahead only for King to cancel out his goal 10 minutes later, but it looked as if Richarlison's 63rd minute strike would win it for Everton, before Watford blitzed home four goals in the last 12 minutes. Juraj Kucka equalized before two goals from King turned the game around and Emmanuel Bonaventura added a fifth in injury time.
Rodrigo Moreno's last-minute penalty saved a point for injury hit Leeds United who had fallen behind to Hwang Hee-Chan's first half strike, but did enough to deserve a point.
Callum Wilson poached a goal to give Newcastle United a point they scarcely deserved on their visit to Crystal Palace, who dominated the ball and had most of the chances and looked to be on their way to three points after Christian Benteke's 56th minute owner.
However, Wilson salvaged a point for Newcastle in their first game under Graeme Jones following Stave Bruce's midweek sacking.
Maxwell Cornet showed his value to Burnley by scoring twice in their 2-2 draw away to Southampton, who hit the target through Tino Livramento and Armando Borja.
On Friday night Arsenal claimed an important 3-1 home win against Aston Villa thanks to goals from Thomas Partey, Pierre-Emerick Aubameyang, who followed home after his initial penalty had been saved, and Emile Smith-Rowe put Arsenal 3-0 up before Jacob Ramsey netted a late consolation for Villa, who have lost their last three games. Enditem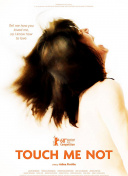 西安疫情服务Q&A丨我还在监管区 怎样就诊?******

今明两天北京雷雨频繁 外出需注意防雷避雨
1.波罗的海或成北约内海激怒俄罗斯 俄方:提醒我们报复
2.陈数穿黑色抹胸裙身材尽显 配红唇又美又飒
3."全球最赚钱公司"最新公布:3个月,利润超3200亿元
4.出轨?王思聪与网红逛街看宠物还同喝一杯奶茶